Haylou GT1 Pro TWS Wireless Bluetooth Headset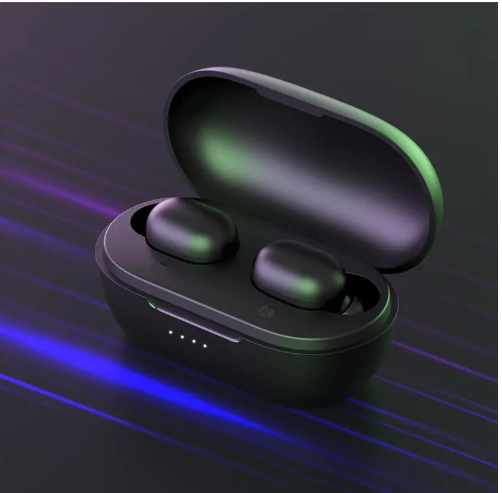 Haylou GT1 Pro TWS Wireless Bluetooth Headset Features
Turkey and many parts of the world in millions of technology tutkunun closely recognizes that based in China Xiaomi'nin bottom is one of the brands Haylou, music lovers keyifle kullanacakları in-ear headset models new ones adds. Charger unit. The together more than use time offering and Bluetooth 5.0 technology allowing imkânların tamamından yararlanılabilmesini sağlayan Haylou GT1 Pro TWS wireless Bluetooth headset, elegant design and technical yeterlilikleriyle is appreciated. Full wireless Bluetooth earphone however you wish to users of constrained budget will reserve for transporting such products low sums paying alabilecekleri Haylou GT1 Pro TWS Wireless Bluetooth Headset prices in accessible ranges seyrediyor. Affordable although holders offering numerous advantages model, water and dust the important yeterlilikleriyle place which segment stands out.
7,2mm Drives of Music and Enjoy the Fun
An impressive use experience we sell for 7,2mm drives powered Haylou GT1 Pro TWS with wireless Bluetooth headset models favorite multimedia dosyalarınızdaki and oyunlarınızdaki sounds, complete şekilde işitebilir, gerçekleştireceğiniz equalizer settings, in line with your listening experience can move to a different spot. Bluetooth 5.0 technology; iOS and Android operating sistemli smart mobile phone or tablets at eşleştirebileceğiniz product, at the same time bilgisayarlarınızla also use, eşleştirmeyi plan modellerin Bluetooth version lower though kulaklıklarınızı efficiently evaluate. IPX5 sertifikasıyla water püskürtülmesine is resistant to prove our model; At home, traveling and outdoor area as it can use in gymnasiums training while they could run, enjoy your music wherever you want it can uphold. Place on the earcups area touch control surfaces through music tracks and from calls easily manage, use in yönergelerden support taking product offers konforun can enjoy. Passive noise cancellation feature telephone pickup for, around you indiren and transmitted to the minimum level of noise sound to be more clean possible Haylou GT1 Pro TWS wireless Bluetooth headset with long-standing telefon calls can perform. 1,5 hours in full underfill ulaştırabileceğiniz charger unit help taking kulaklıklarınızı 26 hours çalıştırabilir; product box through the resulting different length silikonlardan suit yourself choosing what is a comfortable user experience.
Different Bluetooth Profilleriyle High Quality Sounds
Technology and music enthusiasts severek kullanacakları Haylou GT1 Pro TWS manages to meeting the requirements of current with wireless Bluetooth headset features. Audio source eşleştirildikten seamlessly from 10 after the product available; A2DP, AVRCP, HFP and HSP Bluetooth profiles and 7,2mm sürücüleriyle high quality sounds. Müzik parçalarındaki vokallerin berrak, mid and tizlerin satisfactory form duyulabilmesini sağlayan model, bass tones is fairly balanced. Telefon and bilgisayarlardaki equalizer settings help from taking voice tones, in line with targeted güçlendirilebiliyor.
Driver Diameter:7,2mm
Featured Features:Touch control, noise reduction, assistant support
Resistance to water and Dust:Have, IPX5
Music & Talk Time:Charge currency with 26 hours
Connection Type:Bluetooth 5.0
Microphones on through telephone calls as well as smart telefonlardaki digital personal asistanlara voice command verilebilmesi also in the process of duty field model; google Assistant, compatible with Siri and Xiaomi Xiaoai works. Headphones double tıklanarak etkinleştirilebilen assistants, users their commands product sensitive microphones comfortably through testing the action difficultly. Only weighs 3,9 grams of headphones, to load their existence ASAP unutturuyor. After use headphones, magnetic powered charger unit konumlandırılabiliyor.
That received from users based on feedbacks from both kulaklıkların both charger unit battery capacity increase leading brand, product, in total 26 hour listening and 300 hours standby time had. 43 mAh capacity battery from headphones, 800 mAh capacity charger unit. The full underfill ulaştırılabiliyor. Charge currency is Micro USB interface can be charged through the short time. Battery level charge via the unit gözlemlenebilmesi if unforeseen downside of users of surprises karşılaşmasının önüne going through. Cover opening compartment underneath four LEDS lighting located in charge currency, product holders, charge about seviyesiyle warns in real time.
Haylou GT1 Pro TWS wireless Bluetooth headset, charger unit enough level to foreshortened and headphones charger of possible olamadığı moments as mono çalıştırılabiliyor. Single earphone is activated müzik parçalarındaki and other multimedia içeriklerindeki sounds, single channel being transferred. This means kulaklıklar one by one using music and other içeriklerdeki sounds can be followed.
Small and Comfortable Operation Offering Kulaklıklar
Charger unit placed üzerlerindeki LED notification lights, charge level doğrultusunda red or white color burning headphones, short-term a charging process after use ready hâle. Magnetic contact areas through charging unit does not move in any form after konumlandırıldıktan headphones, eşleştirildikleri smart device connections is cut off also can connect to the same device without the need for re-pairing.
Full wireless structure power taking ergonomic design small kulaklıklar manufactured in form model, extremely comfortable user experience. Rounded outer compartment, ear takılınca very appearing at but in spite of this, placed space easy release Haylou GT1 Pro TWS wireless Bluetooth headset, almost any point technology and music tutkunlarından full taking note.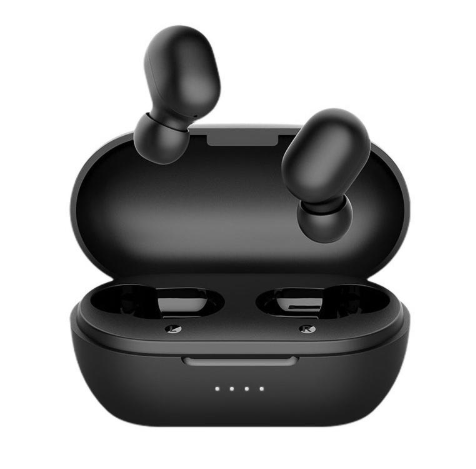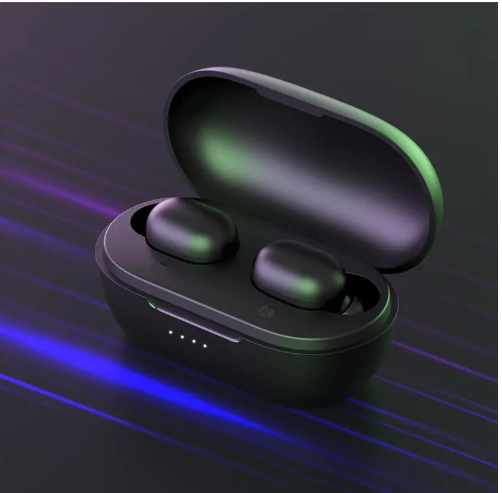 Model, Simple Box İçeriğiyle Kullanıcılarını Welcome
In terms of design and functionality günceli yakalamakla but important for their segment models birine-turned-Haylou GT1 Pro TWS, pretty simple box content. The product box; A pair of earphones, three double earphone silicone sealant (one pair headset case attached), charge currency, Micro USB charging cable, user manual and other documents.
Technology Of The World Of Young Stars: Haylou
China-based technology brand Xiaomi'nin bottom is one of the brands and 2019 since mid-2009 faaliyetlerini continuing Haylou; wireless headset modellerinden charger bleaching kits, smart from technological accessories so many products is developing. Put forward by technological devices can be accessed as of general price ranges konumlandıran brand, this aspect, restricted budget of technology lovers satisfied ediyor.
Charger and After Pairing, Enjoying Music Starting
From the box when need charge currency as headphones, certain level have been going on the. But model full efficiency kullanılabilmesi for each unit to be fully charged at öneriliyor. Indicated in the instruction manual guidelines properly matching process the then, music and entertainment enjoyment with Haylou begins.
Place on the headphones area touch areas, multimedia process management and answered or also being used in the termination of incoming calls. Headset; One-touch, playback and stop, Touch Dual, call answer and end, A second hold, reject call three touch, assistant etkinleştirmeyi. Right headset dual touch to the next song geçmeyi, left headset dual touch is a previous track geçmeyi.
Developed innovative and easily accessible products mentioned your name ettireceğe benzeyen Haylou, GT1 Pro TWS wireless Bluetooth headset with recognizability worldwide than stepping up. New headphone looking to technology and music enthusiasts, model, shopping lists adds.